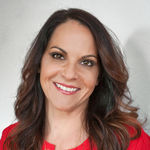 Melissa Brown
REALTOR® / Home Stager
A little bit about me...
I grew up in Central Alabama and spent much of my young adult years living in Panama City Beach. I moved to Huntsville, AL in 2002. I have had an interest and love for Real Estate as long as I can remember. I have watched the trends over the years in multiple Real Estate markets and am excited to see the growth.
Spending much of my young adult life in Panama City Beach, I have a love and deep appreciation for the Gulf Coast, which led me to extend my Real Estate license to Florida. I am married to the love of my life, and together we have 5 children. We have plans to become permanent Gulf Coast residents once our children graduate.
I have a passion for interior and home design. I have helped clients prepare their home for the market by consulting on paint colors, flooring selections, de cluttering and furniture placement. I completed the Interior Design program for continuing studies at UAH in 2018. I began working in Real Estate as a home stager and then as a licensed Realtor. I look forward to continuing my expertise along the Florida gulf coast.